Courtney
is one of my favorite bloggers, she has insanely good style and shes a Detroit girl at heart! Hopefully this summer we'll be able to meet up, because theres a lot of tie dying we need to accomplish.
confetti sweater:
Urban Outfitters
sheer blouse:
Salvation Army
crocheted hat:
Handmade by me
daisy dress:
Salvation Army
fox tights:
Anthropologie
tan socks:
Forever 21
ankle boots:
Etsy
necklaces:
Salvation Army (locket & Virgin Mary) & my mom's broken rosary
Hello to everyone at Love Charles! I was wondering which one of my outfits would be best for a guest posting on the Love Charles blog. I felt like this outfit was the perfect complement to Lily's style, beautiful soft photos with a light color palette. My boyfriend and I were out taking photos around sunset and the sun was peaking through the buildings and trees at just the right angle. He took the prettiest backlit photos, I just had to use them for an outfit post. For this outfit I was going for something more toned down than what I usually do plus something that was comfortable. You wouldn't guess from this outfit that I am going through a tie-dye obsession right now, and am falling in love with neons & animal prints as well. I just bought this dress last night: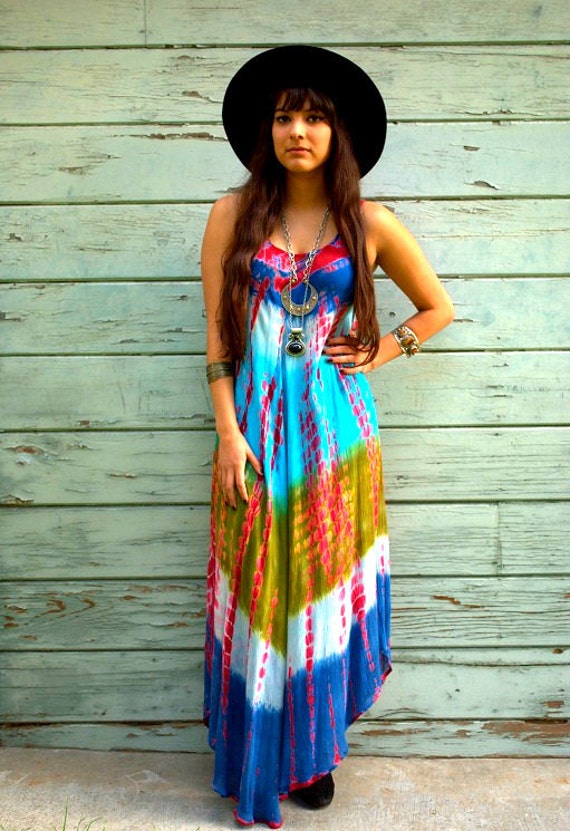 And then I fell in love with these tie-dyed items.
I think I added 30 tie-dyed things to my favorites on Etsy yesterday.